Well as you can tell heartgold and soulsilver are based exactly on the silver and gold game for gamboy color
I have played heartgold some and it is probly one of the best graphiced games in the pokemon market
and here are some clips and here you can see that it seems alot of pokemon will be see other than in battle some seem to walk around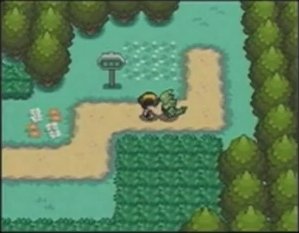 As you can see from this that your pokemon starter will follow you around and it will be able to evolve
And in the game all the towns are pretty much the same though they look diffrent and wi-fi is avalible on both games witch alow the users to battle and such and other wi-fi elements that the other wi-fi games dosent allow
and here is the latest trailer for the games
This first one is a trailer showing basicly all pokemon can be converted to the pokewalker which i did happen to buy while in japan basicly the pokemonwalker is like those littlest pet shop take with you things however you can whoop other pokemon it also has wi-fi catabiltes.
Now heres some news on vampire season 3 coming soon here watch the season 3 trailer
its supposed to be sometime in 2009 but it could be delayed until 2010
And in other new shugo chara is reaching the last of the doki season yep theres only two more episode left
one airing August 29,2009 and the other one will be the next week the last two of the doki season are
episode 98 Reborn!! My Radiant Dancing Princess!"
And episode 99 Our Feelings as One! Guardian's Fight!"
Now be warned we do not now if this is the season finnaly but were pretty sure we will keep you updated
and after the doki season we have no information to if they are continuing the shugo chara francise or will it be it so we will keep you updated on that